An Licensed Cannabis Store In Brampton, and Guelph, ON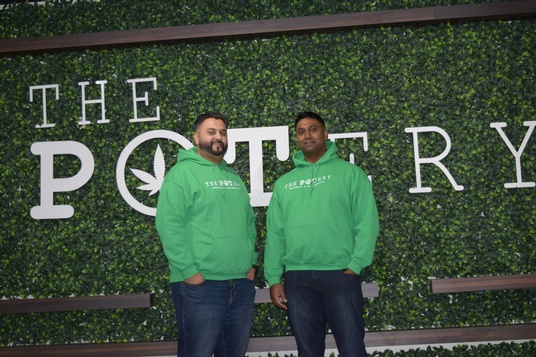 The POTery is Ontario licensed cannabis store Brampton and Guelph, independently owned and operated by OG Bramptonians, offering a bright and spacious showroom where everyone from the cannabis newbie to the experienced connoisseur is welcome. We opened our first location on New Years Eve of 2020 located at Queen & Kennedy in Central Brampton, with easy access and tons of parking for your convenience. We are happy to announce that as of October 15th 2021 we have opened our second location on the East side of Guelph. Come and check us out!
Gone are the antiquated days of procuring your bud from strangers. When you visit us you will be greeted by a team of experienced and supportive cannabis experts who are committed to understanding your needs, answering all of your questions, and helping you sculpt a high quality cannabis journey.
Our menu is thoughtfully curated to include the highest standard of cannabis strains from licensed producers across Canada and a variety of product offerings to address all of your weed-needs. Immerse yourself in the full Potery experience with our original wall art, stunning cannabis accessories, and a team of cannabis artisans who are here to guide and support your happiest high.
The POTery offers Cannabis, Dried Flower, Edibles, Beverages, Extracts, Oils, Pre-Rolls, THC Products, CBD Products, Vaporizers, Accessories, and more!