Licensed Cannabis Dispensary Brampton and Guelph
LIFE IS A CANVAS, THE PAINT BRUSH IS MADE OF CANNABIS
Cannabis Dispensary Brampton and Guelph
Recreational Cannabis Dispensary in Brampton and Guelph, Ontario
Our Mission: The POTery is an independently-owned, licensed recreational cannabis dispensary dedicated to providing accessibility, affordability, and education to high-quality cannabis. This will be delivered by our Potanists who ensure a consistently high degree of customer service each and every time a customer shops at The POTery.
The POTery offers Cannabis, Dried flowers, Cannabis Edibles, Cannabis Beverages, Extracts, Oils, Cannabis Pre-Rolls, THC Products, CBD Products, Vaporizers, Accessories, and more!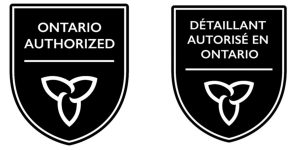 Browse our Online Menus Today! Simply select your preferred location below. Weed/ Pot Shop in Brampton and Guelph, Ontario
Welcome to The POTery! The POTery is Ontario licensed, independently owned and operated by OG Bramptonians, offering a bright and spacious showroom where everyone from the cannabis newbie to the experienced connoisseur is welcome. We opened our first location on New Years Eve of 2020 located at Queen & Kennedy in Central Brampton, with easy access and tons of parking for your convenience. We are happy to announce that as of October 15th 2021 we have opened our second location on the East side of Guelph. Come and check us out!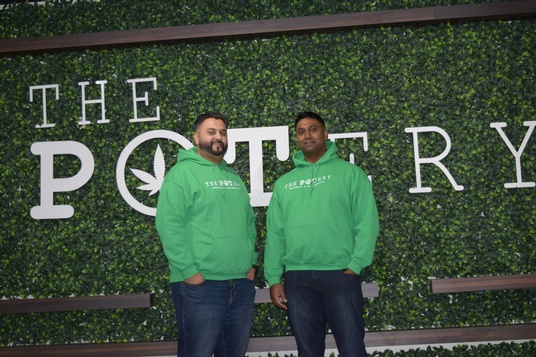 Chris definitely has his game on 24/7 Never a disappointment when recommending a product for your needs. Thank you I give this place 10 out of 5 stars
This is my favourite cannabis shop in Brampton. I especially appreciate Chris' opinion on the newest offerings. He knows his stuff. Great bunch, cheers!
Amazing customer service! Super personable and knowledgeable staff. Definitely going to try and shop here regularly. Well worth the drive!
Tried this shop out for the first time and had a really good experience. They weed was nice too. Definitely gonna go here again
Love this shop. Friendly staff and always helpful with what you ask for. Couldn't be happier.
Before the Rooster Crows
2022-03-09
Best OCS dispensary in all of Ontario